Friends of Davis Love Foundation Challenge
SSCS is partnering with the Davis Love Foundation again this year in their "Friends of the Davis Love Foundation Challenge." SSCS is selling raffle tickets for the chance to win a brand new Buick Encore which will be raffled off at the 2019 RSM Classic.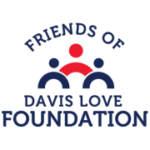 How You Can Support SSCS
Purchase a Raffle Ticket for a chance to Win.

Make a Tax-Deductible Donation through the Davis Love Foundation in our name.
Contact the school office to buy a raffle ticket or make a donation, 912-634-8177!
Deadline:  November 15, 2019.  Five (5) finalists will be selected to attend a drawing for the Grand Prize during the RSM Classic, November 18-24, 2019.
SSCS Receives 100% of the Proceeds + Bonus Dollars
SSCS receives 100% of every raffle ticket we sell or tax-deductible donation made through the Davis Love Foundation in our name.
Davis Love Foundation Bonus Dollars
In addition to receiving 100% of raffle ticket sales and donations collected, Davis Love Foundation will distribute a portion of a $75,000 Bonus Pool to each of the approximately 30 participating charities based upon the percentage of total raffle tickets sold and donations collected by each. For example, if SSCS collect 10% of the total raffle ticket sales or donations, we will receive an additional $7,500. The more contributions we raise, the more bonus dollars we receive!