SSCS is launching the BUILD A LEGACY capital campaign to protect our significance and secure our future. Join us in making a difference for the generations to come. Prayerfully consider making a pledge as we BUILD A LEGACY together.
The Heart of SSCS
Saint Simons Christian School (SSCS) offers an education taught from a distinctively Christian perspective, with the belief that each child has unique gifts and the potential to learn.
Our Story
1994—Saint Simons Christian School, formerly The Whitefield School, was founded our of a shared vision of families seeking an academically challenging, Christian education. Their mission was simple—to provide an excellent, Christ-centered education to the families of the Golden Isles.
2007—to continue its mission, the school became an independent, non-denominational Christian school led by an independent school board.
2008—SSCS hired its first headmaster.
2009—the moved from the north end of St. Simons Island to an accessible, central location and began leasing a 9,000 square foot building on three acres. Three portable buildings were moved from the school's previous location and used for cafeteria, meeting space, middle school classrooms, and restrooms. In 2013, the school purchased the leased property and facilities. The school's name was changed to Saint Simons Christian School.
2017—we launched the BUILD A LEGACY campaign to protect its significance and secure its future.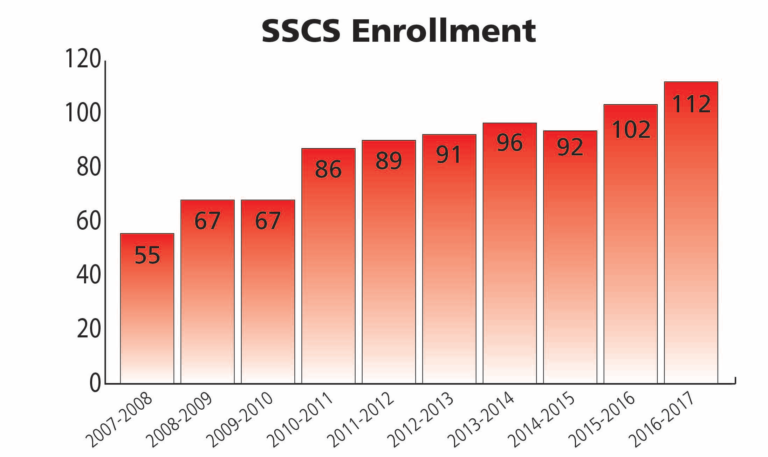 SSCS has more than doubled enrollment since becoming an Independent school in 2007.
Multi-purpose Middle School Building
5,980 square feet

3 middle school classrooms, including an expanded science room for labs

Great room for cafeteria, school assemblies, and school activities

Kitchen with serving window
TOTAL GOAL...................................$1,000,000
The Need
As we complete our 23rd school year, it is necessary to replace the 13-year old portables with a permanent, multi-purpose building that will accommodate our growing student body.
The Challenge
Anonymous donors have agreed to match, dollar-for-dollar, the first $300,000 in donations made to the BUILDING A LEGACY campaign.
Join us in making a difference for the future generations. Prayerfully consider making a pledge or donation as we BUILD A LEGACY together.